Game jams and contests are always the occasion to experiment new Technics, learn to go to the point, quickly iterate and rapid prototype. They are also occasion to form new teams and have fun of course!
UNESCO MGIEP Gaming Challenge 2015 (Game for peace) - Euphoric Sentience
One of the 5 out of 100 concept selected for the round 2 of the challenge. Concept art for a game concept document of multiplayer city management. For this project I made meshes in 3DSmax that I rendered with a baked occlusion. Ultimately, meshes would be used in the game as 2D sprites.
For this project I also worked on the game design documentation, which was a valuable experience.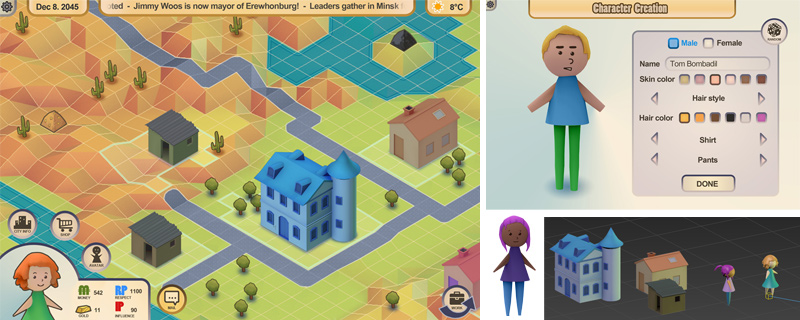 Zynga HackDay 2015 - Dori's Quest
Won the Show-Offs (Most up voted game by Studio-I employees). I was for this project lead and concept artist. Left: character design. Right: environment research.






Swissnex Bangalore Game Jam 2014 - Market Mayhem
3 days multicultural game jam on the theme "market"Mobile game created on Unity 2D, the characters were drawn in separated pieces on Flash, then shuffled in Unity to make a more diversified crowd.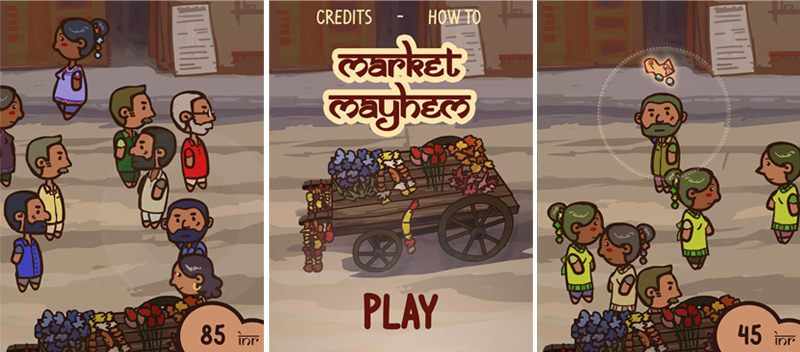 Global Game Jam 2015 - Aero Bomb Shock
48hours jam with the theme "What do we do now?" Coordination 2VS2 flying superball game, PC game created on Construct2. Line art inspired by the work of Jean Giraud, I created concepts, assets, menus and sprites animations.



Killing Floor 2 map contest - Dead Shore
Objective map contest. I created a trinket (Hermit Crab) and helped to populate the level with props (test, level art, lighting). Assets integrated in the UDK3 framework with 3 game designers. Won the 5th place in the Grindhouse Contest!



Chivalry map contest - Insurrection
I drew some rough concepts for the mood of the map and created a few assets required in addition to the assets of Chivalry. Assets integrated in the UDK3 framework by the game designers.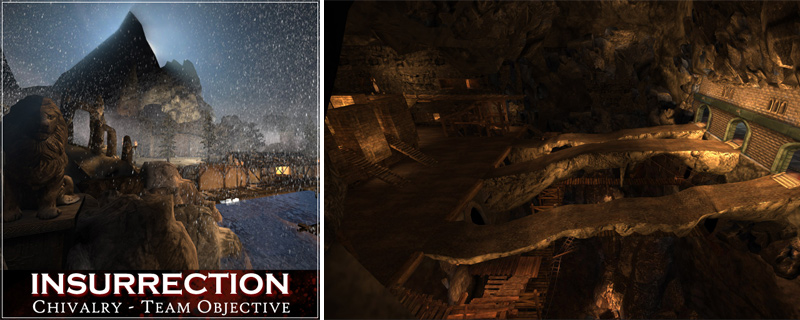 #top